Third-Party Risk Mitigation for large organizations
Protect sensitive data when stored on third-party endpoints
Our cloud-based security assessment platform provides immediate visibility into the organizations' third-parties' devices, identifying and eliminating potential vulnerabilities.
If you are an insurance carrier, financial institution or government entity you, most likely, collaborate with third-parties. They are your brokers/agents, contractors and suppliers. New regulations, such as the NY DFS/NYCRR500, makes you liable for the protection of this data – even as it's not stored within your own network. This means that your third-parties pose a potential risk that internal IT-Security measures do not cover.
We secure third-party endpoints as they log into a central network. Fast policy enforcement and intelligent conditional access are based on real-time security risk assessments. Agents, brokers, suppliers, contractors and partners need to have the correct security settings in place before you share your data.
This protects both them and your organization from data breaches, fines and potential lawsuits. Let alone protecting the brand reputation.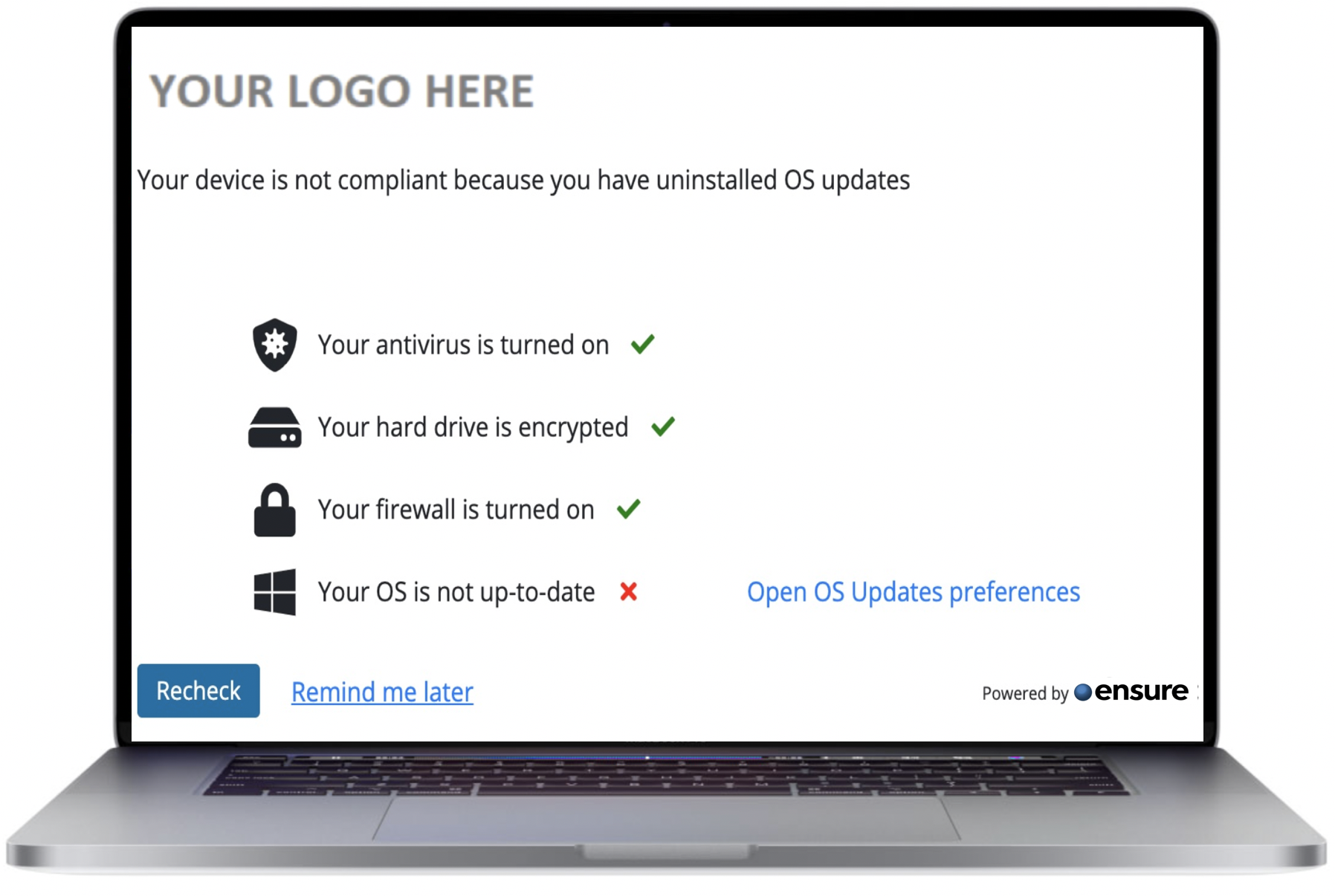 Allow logins from all device types. Educate, provide self-remediation and enforce.